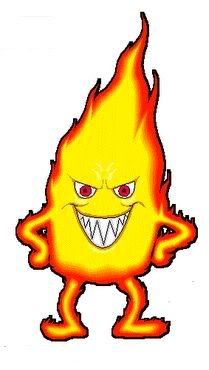 Several fires swept across parts of Gauteng, North West and the Northern Free State in the past few days causing death and destruction. The damage sustained by farmers is immense and can be classified as a national disaster, yet the SAWDIS received no information, photos or observations from farmers, the public or SAWDIS Observers.
Having lived in an area where veld fires were a regular occurrence, and being on the front line to fight fires, I can testify that veld fires can quickly grow to disastrous proportions. Veld fires are a persistent problem in South Africa each year that lead to death and destruction.. Veld fires are a problem because they pose a risk to life, property and the environment and therefor we should keep track and record of veld fires at all times.
By nature, veld fires do not respect property or boundaries. Without preventive measures, veld fires will continue to burn for as long as the weather is favorable and there is vegetation to burn. Anyone owning land has the first responsibility to report fires on his or her own land. When fires burn in severe conditions they quickly extend beyond any one property, and become a problem that cannot be handled by individuals, but can only be controlled by joint, co-ordinated efforts.
The SAWDIS would like to request farmers and members of the public to inform the SAWDIS of veld fires and damage caused. Send us your images, information, damage reports and relevant data for publication on the SAWDIS Blog. We need to show and educate people about the effects that devastating veld fires can have on individuals and communities.
SAWDIS Email:
Click
HERE
SMS:
076 251 3482 Text and MMS Messages Only!!